SEWER & WATER SERVICES
Al Heald & Sons Ltd is your one-stop source for sewer and water maintenance, repair & more
Are You Looking For Excavation Experts In The Interlake Region?
Complete Septic Service for Residential and Commercial Applications
Whether you're a Manitoba homeowner or business owner, septic system maintenance is a necessary duty – one that you cannot afford to neglect. Whenever you have septic system issues, one call to the septic service professionals at Al Heald & Sons Ltd does it all. We handle everything from septic and holding tank waste removal to the repair and replacement of pumps, tanks, fields and more.
Our Septic Services
Sewage system maintenance is just one of a wide range of services Al Heald & Sons Ltd delivers. We also execute water management and drainage projects for individuals, rural municipalities, provincial departments and federal agencies. We are excavation and demolition experts for jobs of any size. We install and maintain all kinds of pumps and pressure systems, from simple jet pumps to the latest constant-pressure systems. We also furnish and maintain holding tanks ranging in capacity from 100-10,000 gallons.
Annual Septic Maintenance
The best way to avoid needing emergency septic service is scheduling annual septic maintenance. We offer yearly maintenance contracts for residential and commercial clients. Our annual service includes the following:
– Complete pump and cleaning of your septic tank to help ensure smooth operation year-round
– Test of your float switches to ensure proper operation, and adjustment where required for optimum performance
– Thorough cleaning of your septic pump filters, and a complete check for leaks and signs of system backup
– A written report on the condition of your tank, septic field and pumping equipment
– Friendly advice on how to maintain and care for your septic system
Whatever your septic service needs, Al Heald & Sons Ltd in Petersfield, MB, is your one-stop source for maintenance, repair and more. One call is all it takes for a year of septic security. Fill out our contact form, call 204-738-2328 or come by our office to schedule service today.
Fresh Water Services
Al Heald & Sons Ltd. provides installation, repair and maintenance service for all types of water systems. We work with residential and commercial systems throughout Southern Manitoba. Some of the equipment and applications that we commonly work with include:
– Farm water systems (hydrants, water bowls, etc.)
– Cisterns
– Pressure systems
– Pumps of all types (submersible, jet, centrifugal, etc.)
– Irrigation
– Dugouts for water supply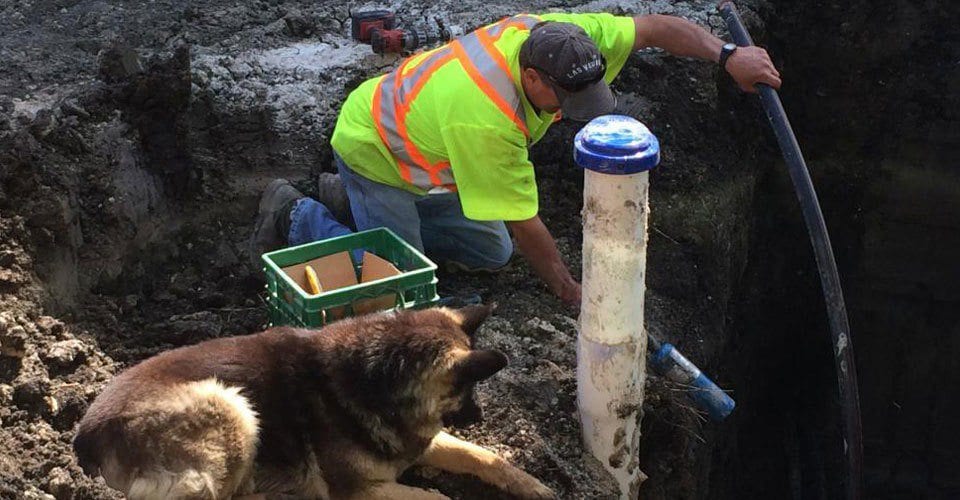 Certifications & Affiliations
You can feel confident knowing that we are provincially certified, registered, fully insured & bonded.
Fill out the form to contact Al Heald & Sons Ltd. and receive a free quote